Welcome Blanket is ongoing! We are currently in Welcome Blanket On Call
To include your beautiful Welcome Blanket ON CALL package to our online gallery (please do!) here's the link:
WELCOME BLANKET ON CALL Online Gallery
(last updated 8/1/19 at 3pm PST)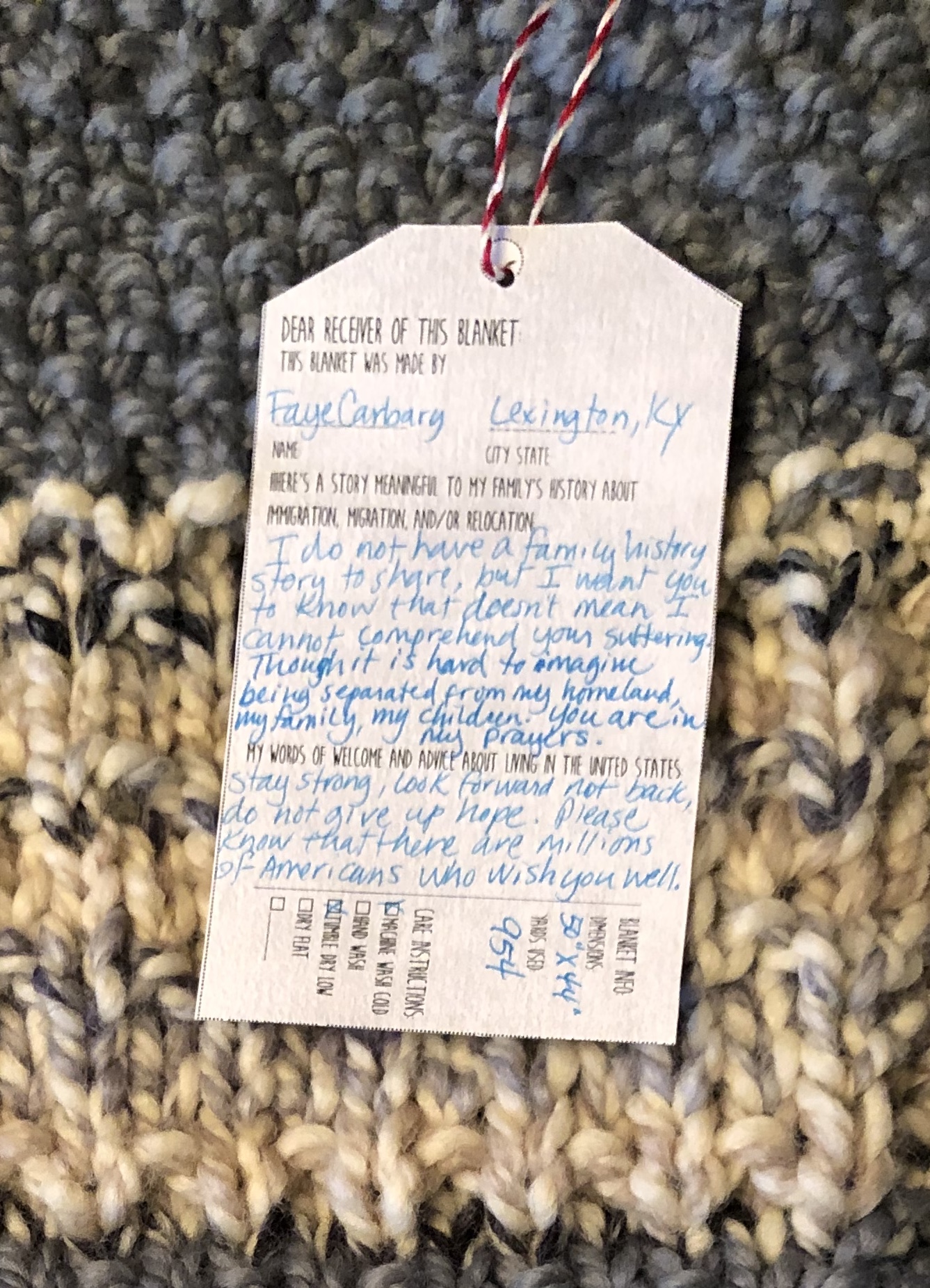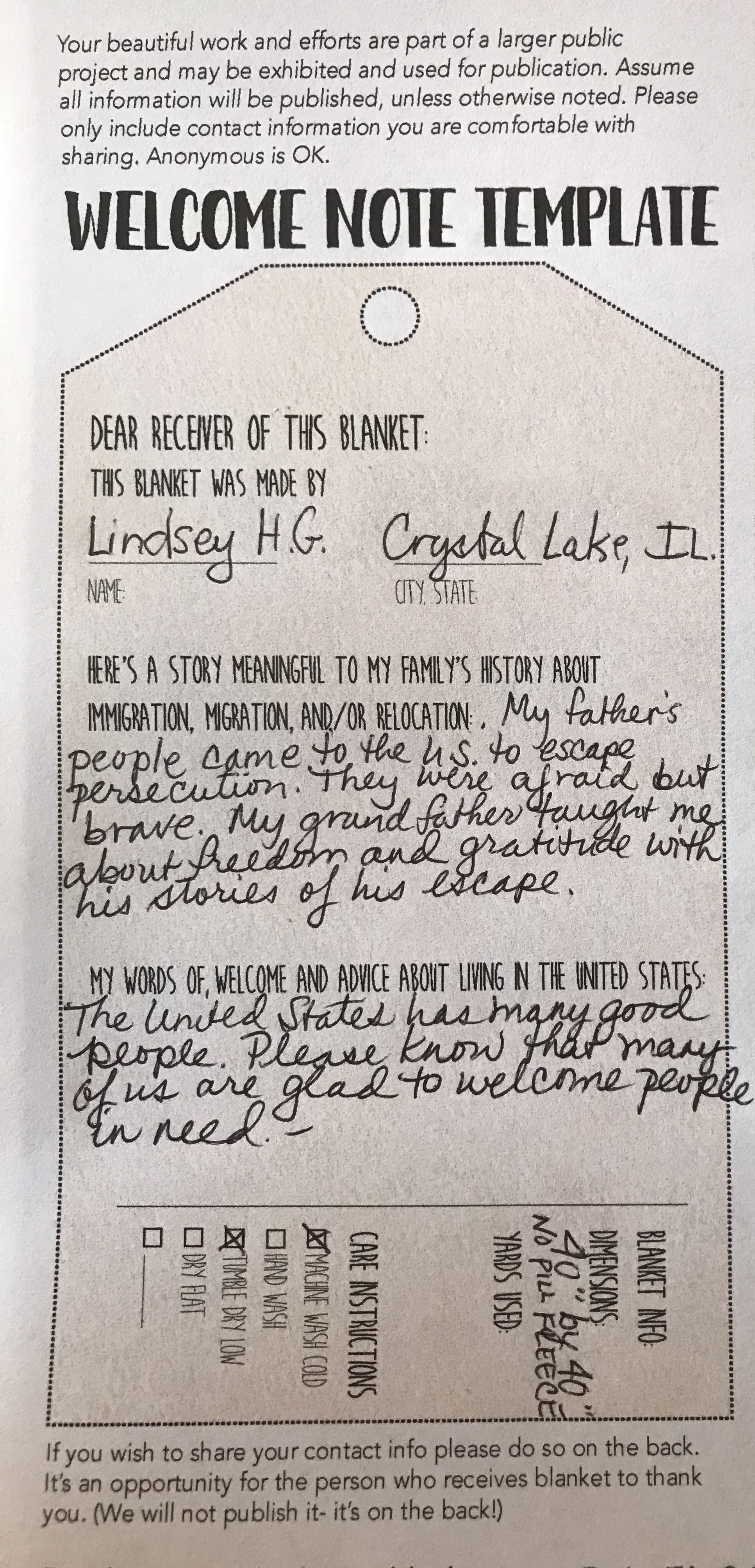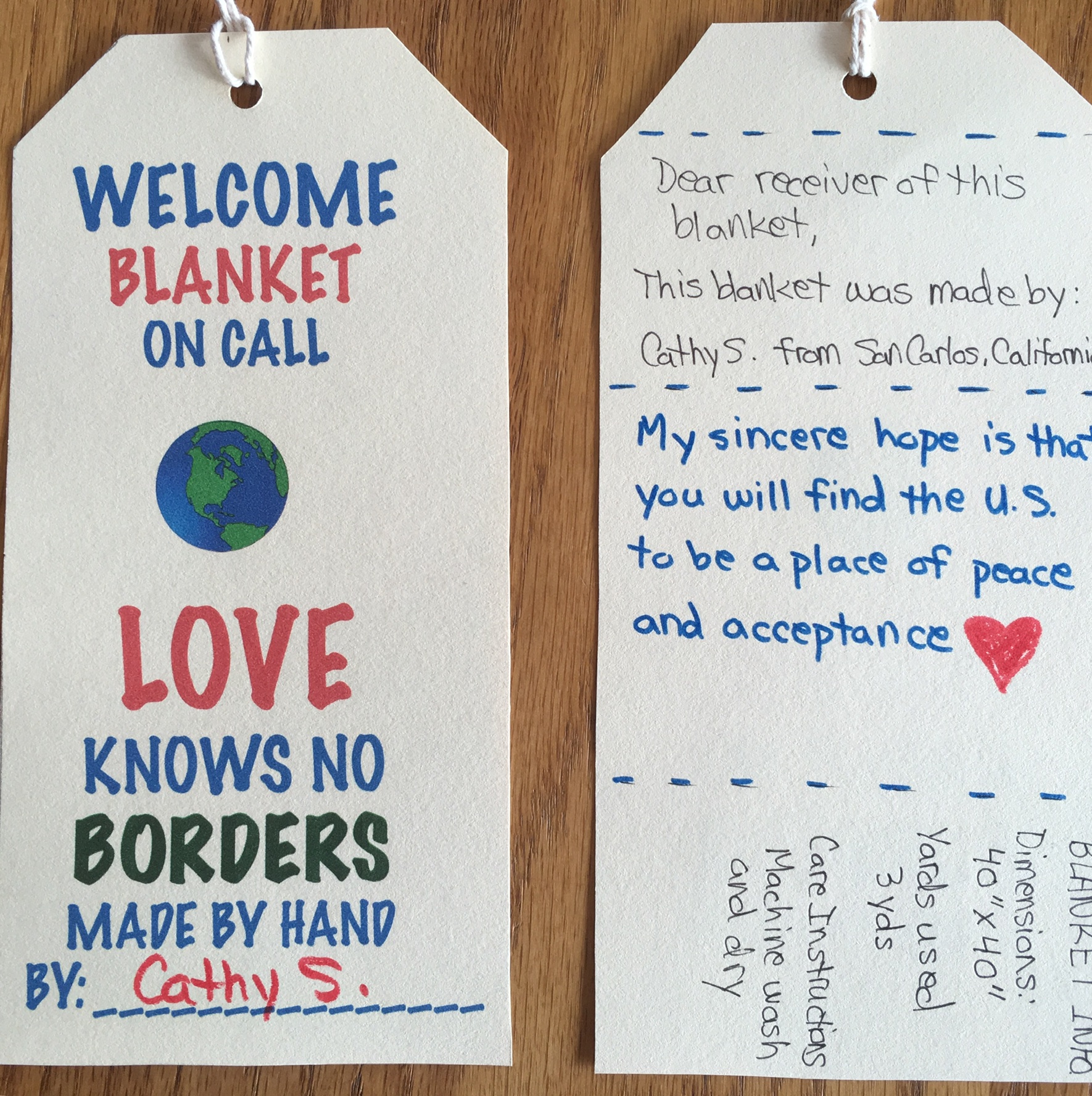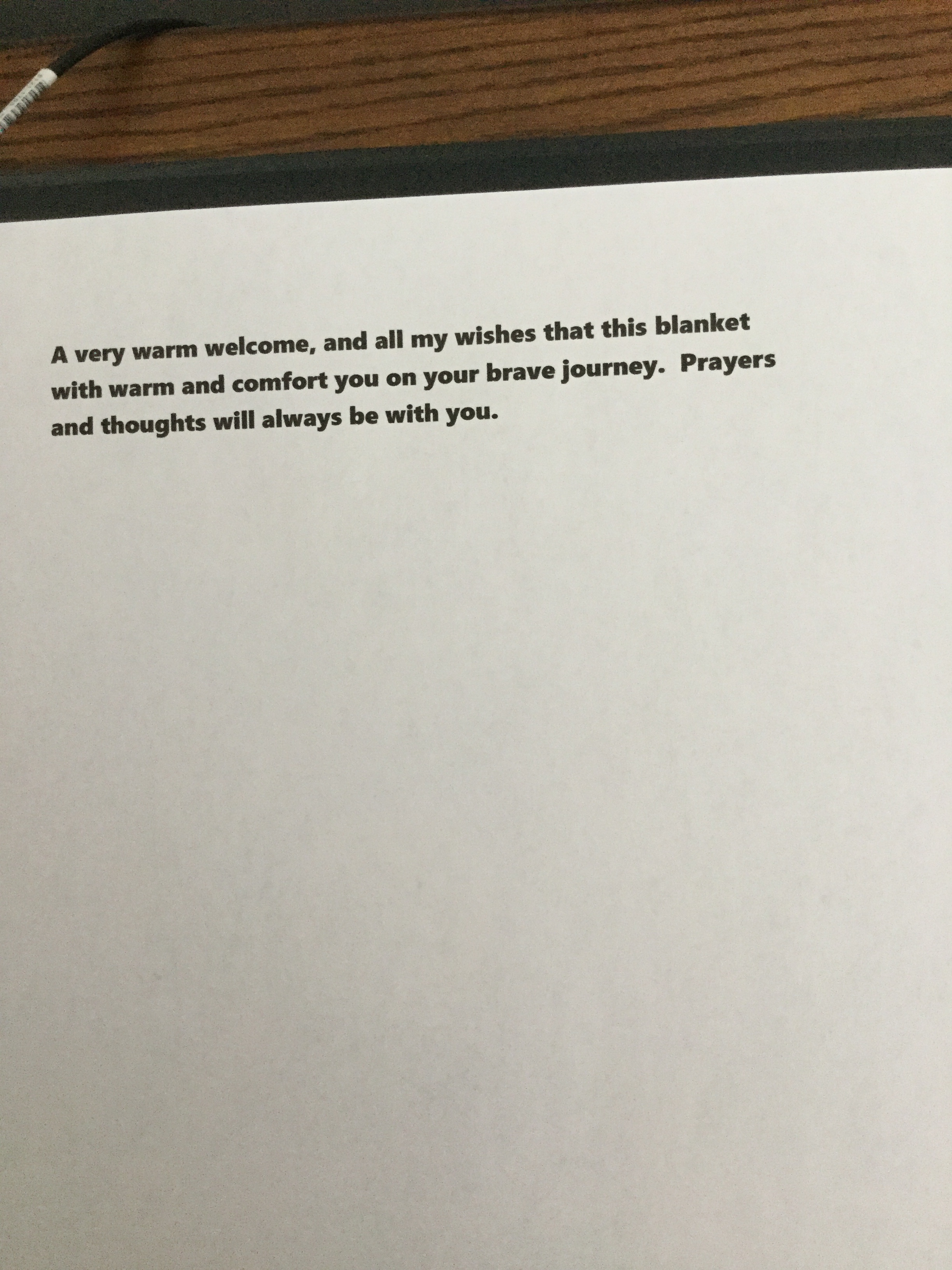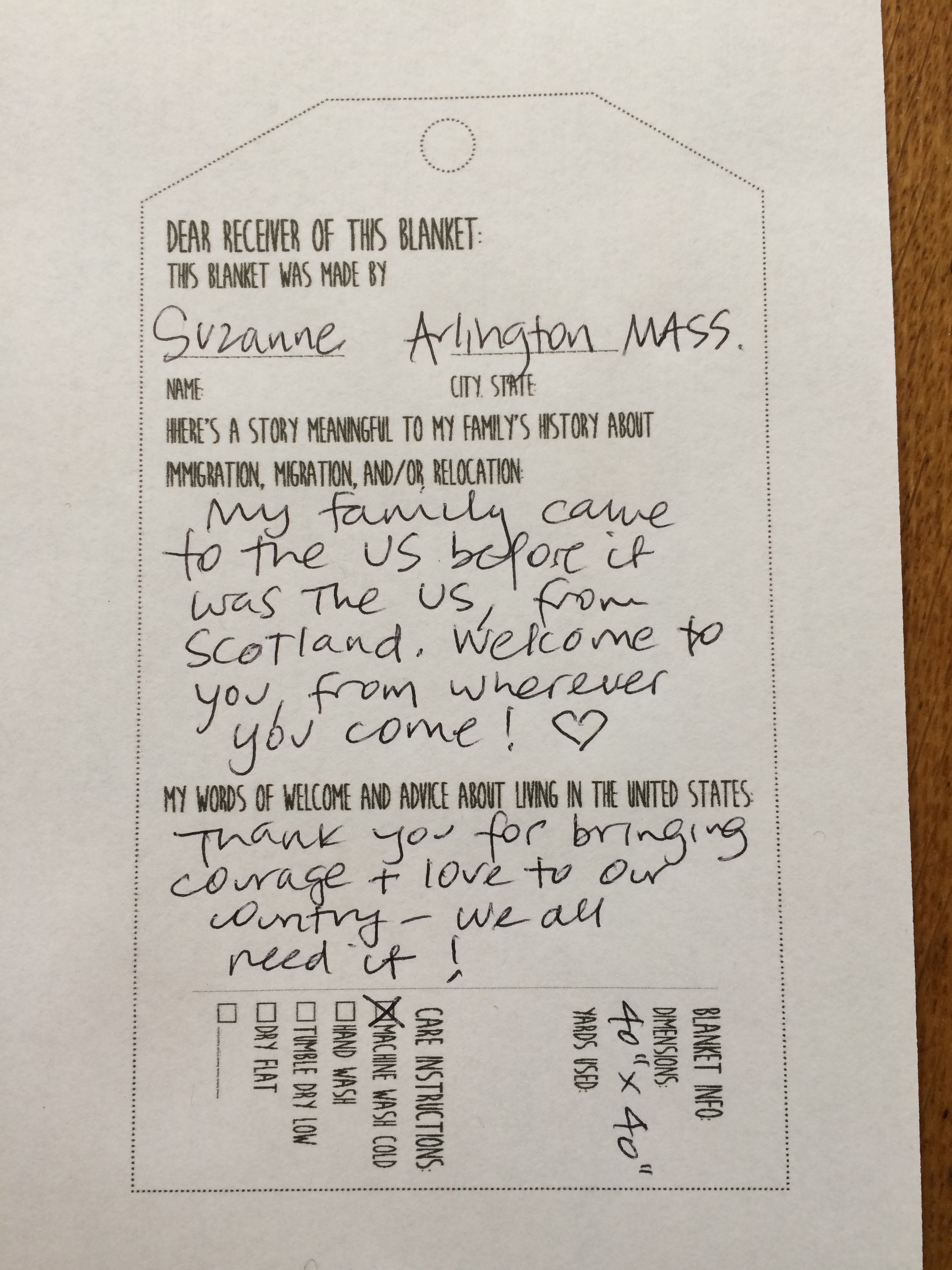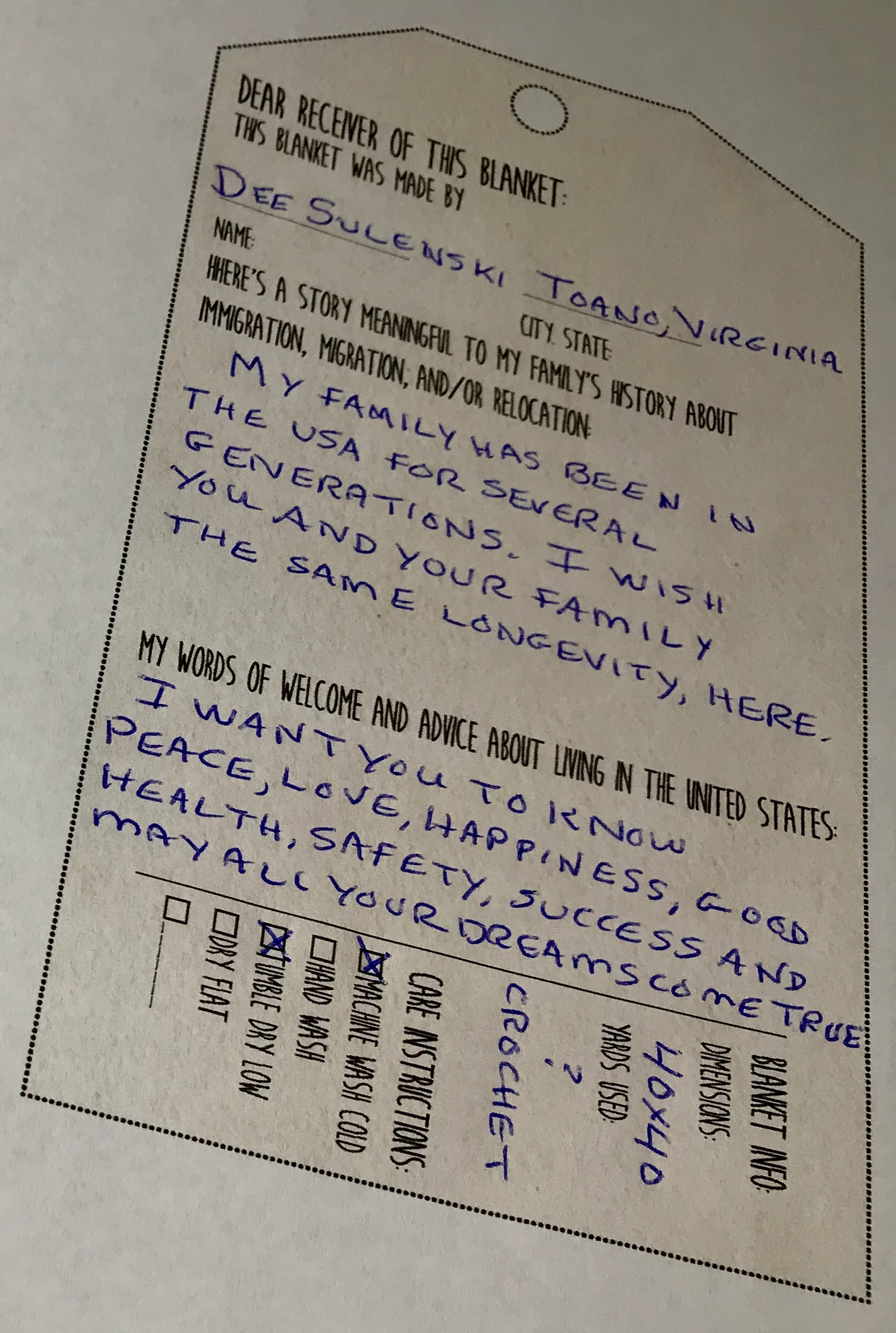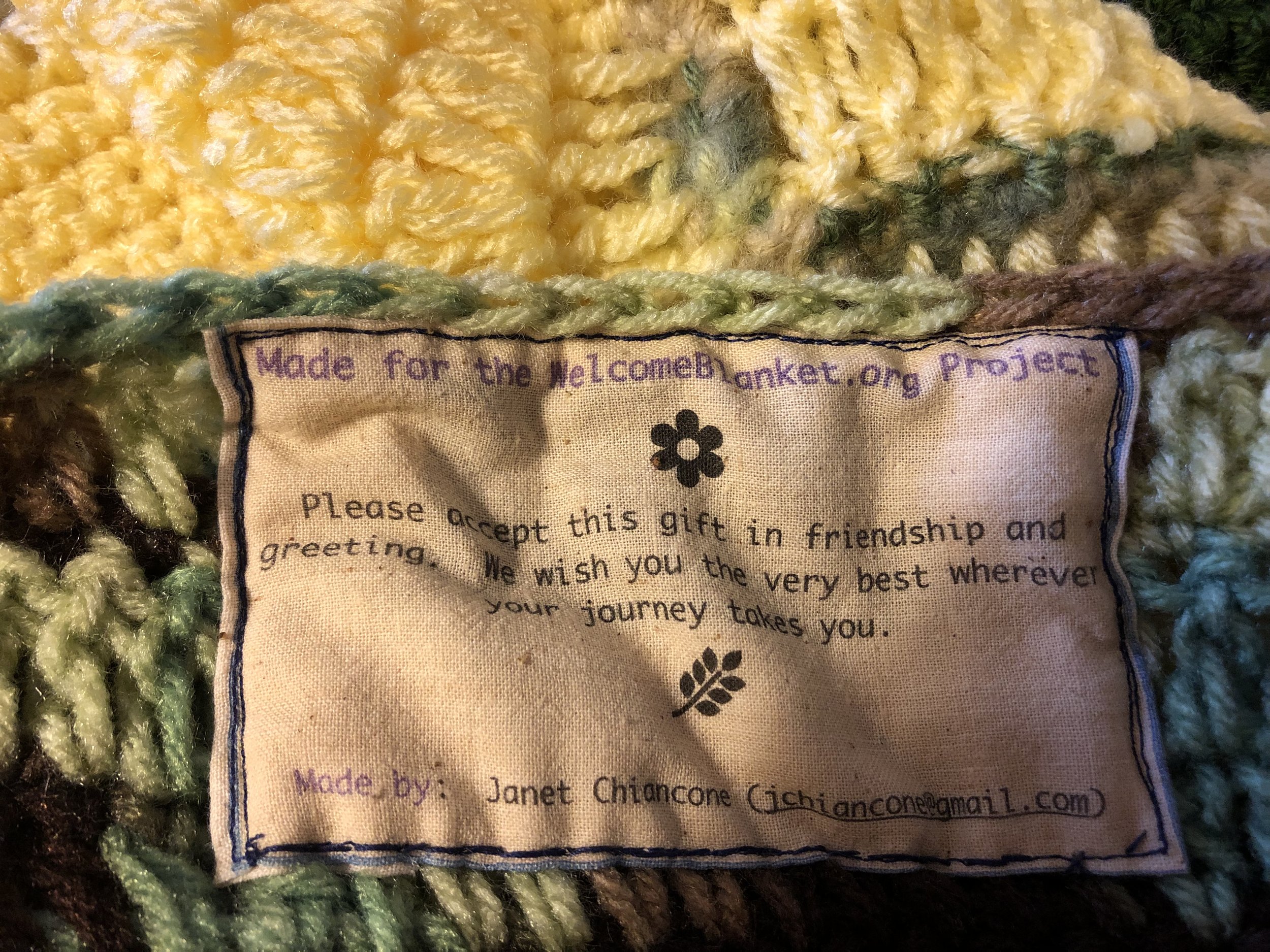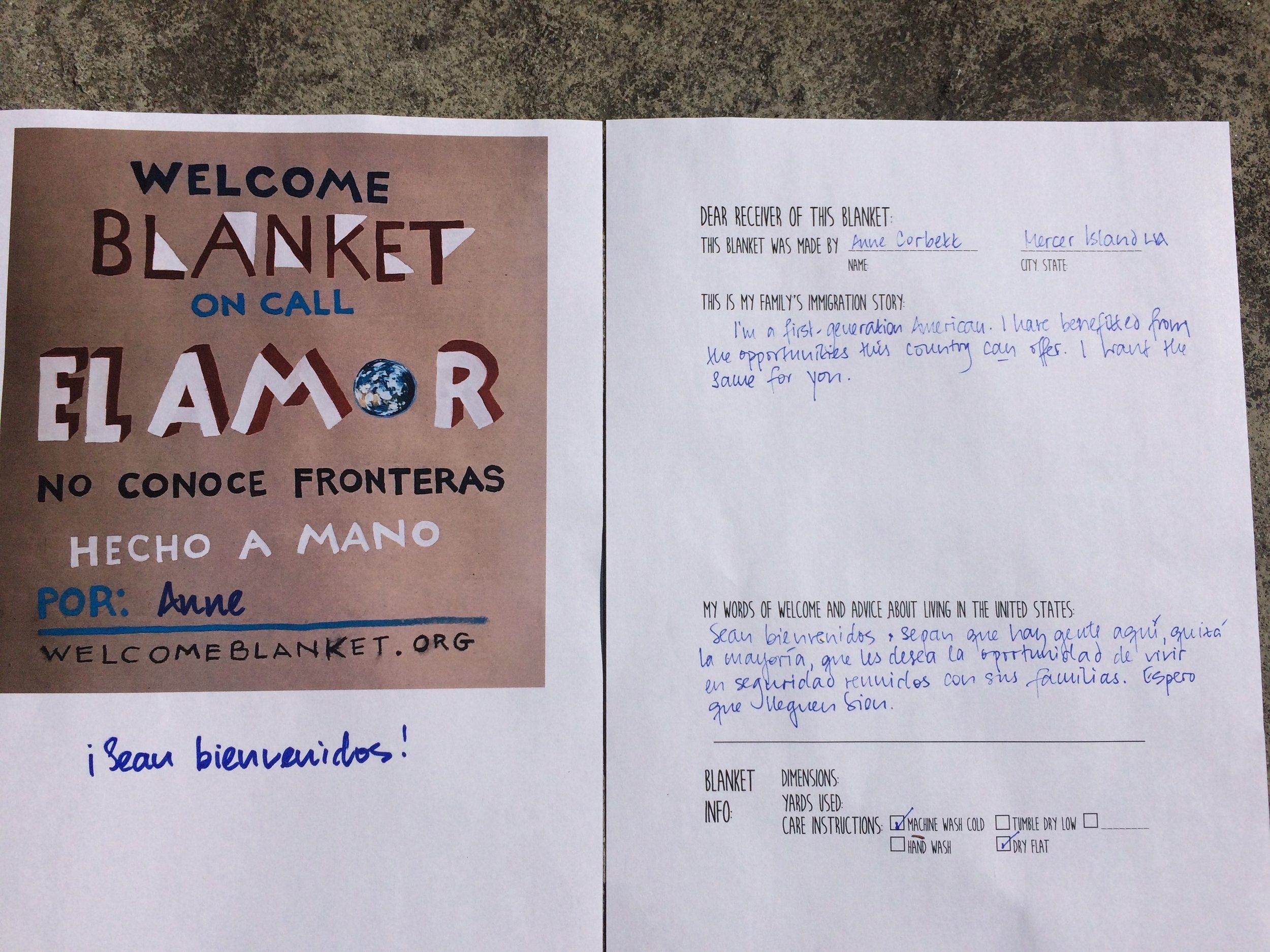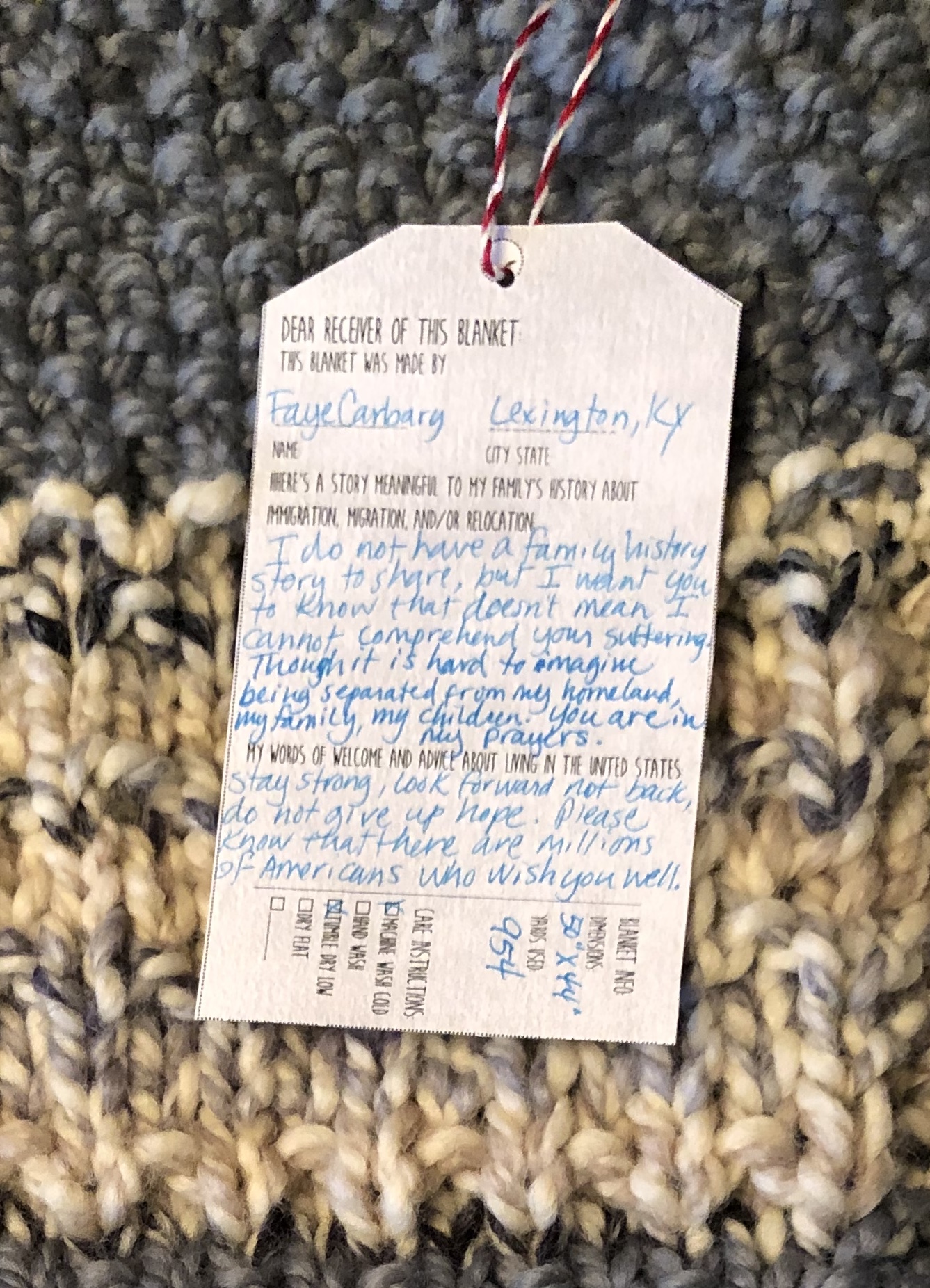 For a updates of the gallery space, check out our blog.
MODA and Fuller Craft Welcome Blanket online gallery coming soon. Thank you for your patience.

Check out the blankets and notes that have poured in to the Smart Museum of Art:
BLANKET and NOTE TRACKER
We are in the process of updating this part.... coming back to you soon!
Welcome Blanket is underway...
We love seeing your works in progress, finished blankets and notes, pics of you working solo and in a group. Remember to post using #welcomeblanket on social media.
Below is our most recent instagram and twitter feeds. So, if you aren't on social media, you can get a taste of it here!