Where can I see Welcome Blanket?
Welcome Blanket is ongoing and we are always looking for new hosts. If you are interested in being a future host, let's talk! Here are some of our incredible hosts:
Smart Museum of Art, 2017
The Smart Museum of Art at University of Chicago was Welcome Blanket's inaugural host. We are thankful for all of the support, thoughtfulness and creativity the Smart staff and volunteers have brought to the project. For more about Welcome Blanket at the Smart, here is the Museum's page and press release.
Here are some images of the gallery exhibition: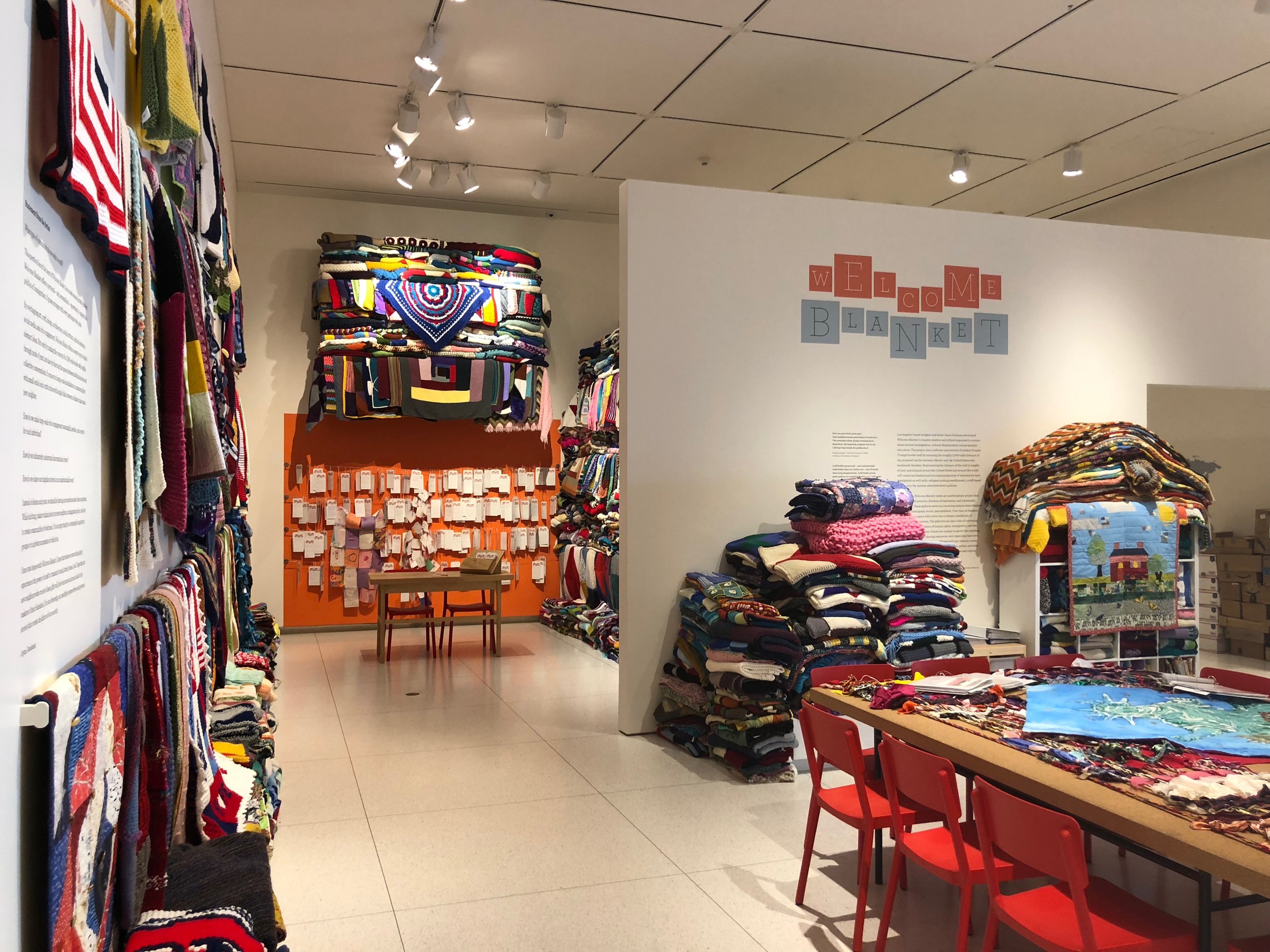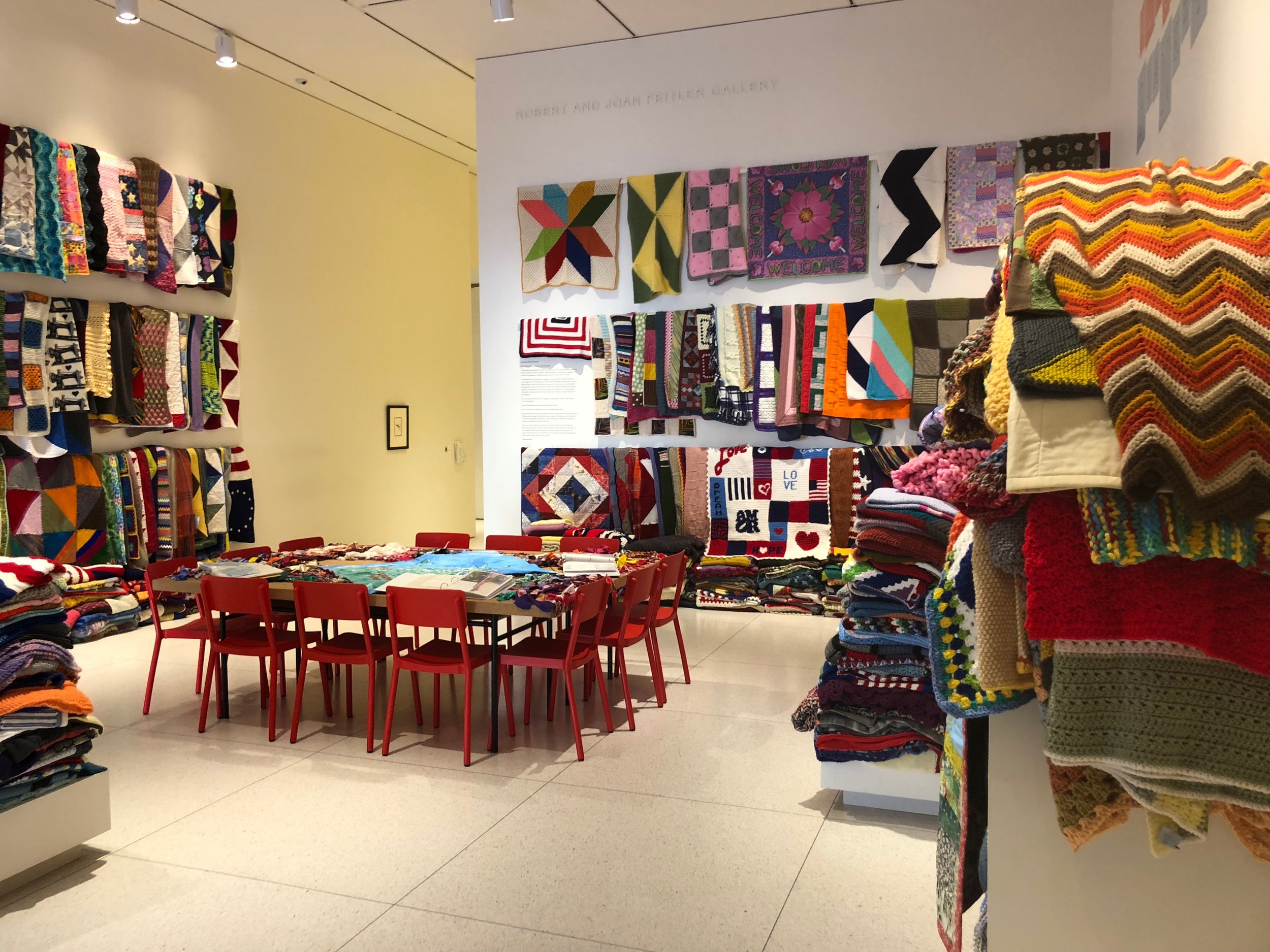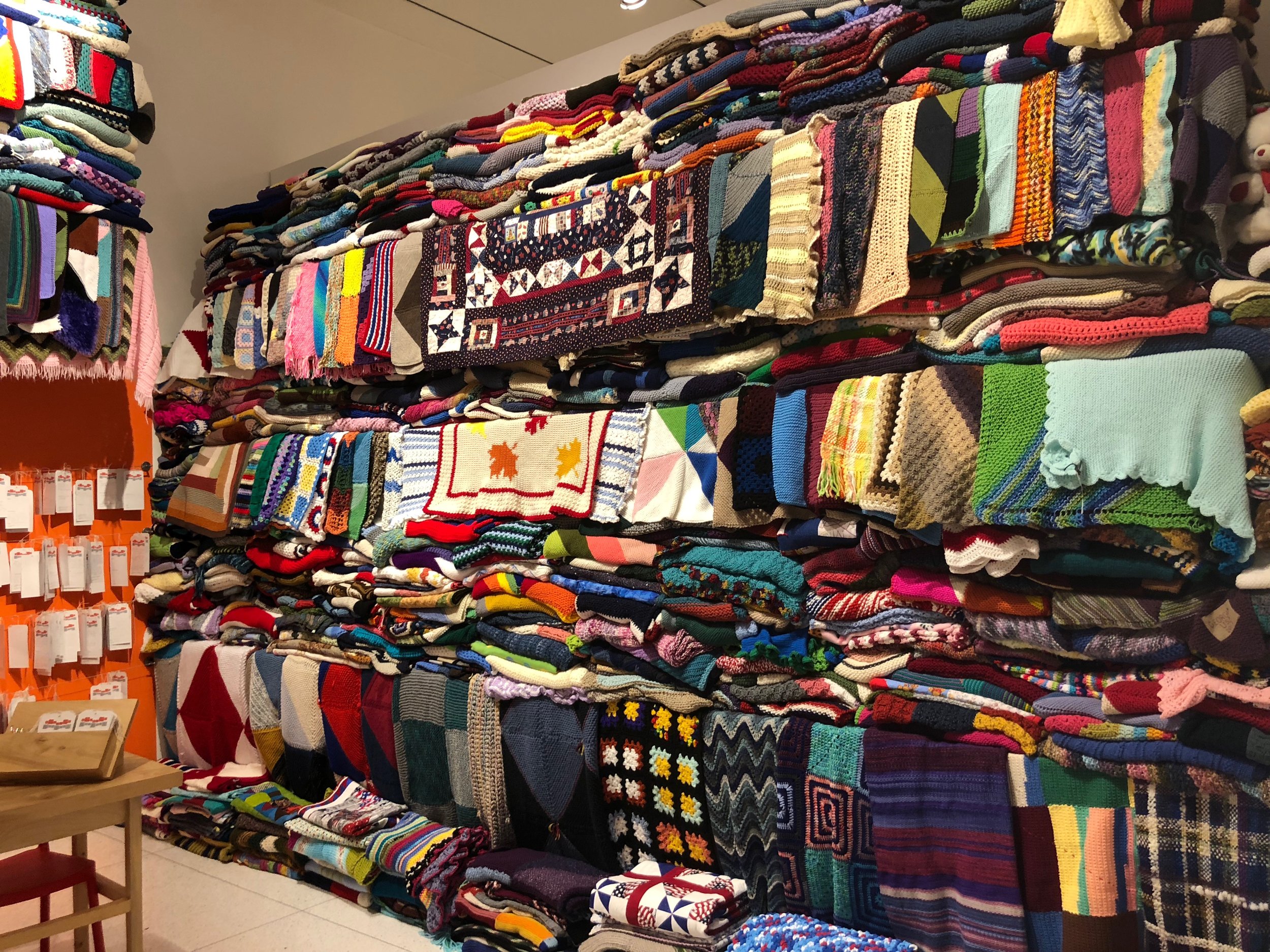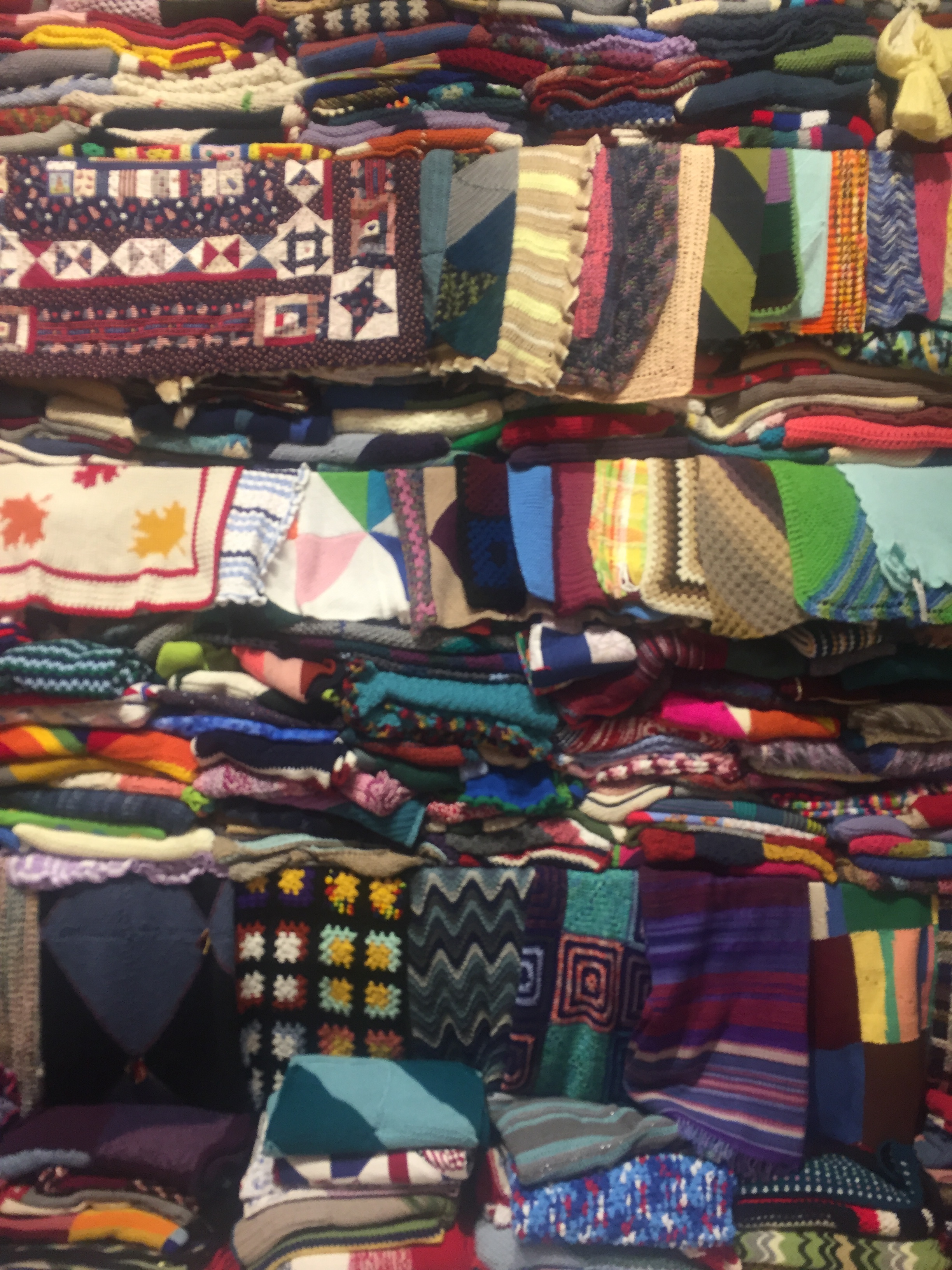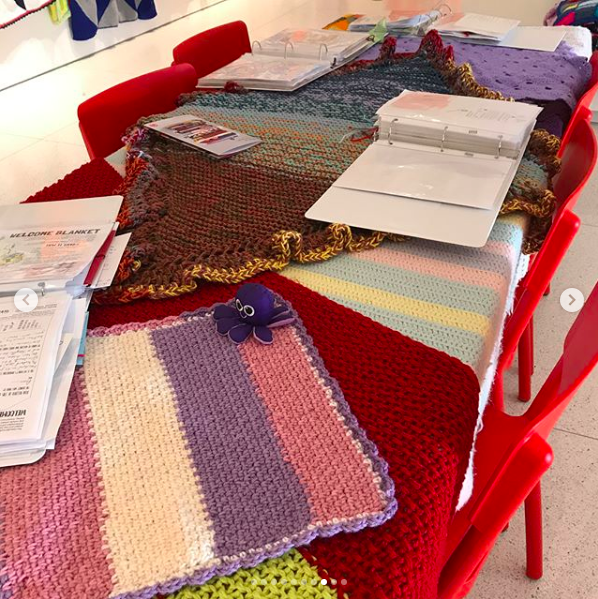 What makes Welcome Blanket so special? The people who touch it and make it happen. Young and old, Experienced and novice crafters, people of all backgrounds came together to make a bold statement of welcome. Here are some images of people and programs in and about the exhibition: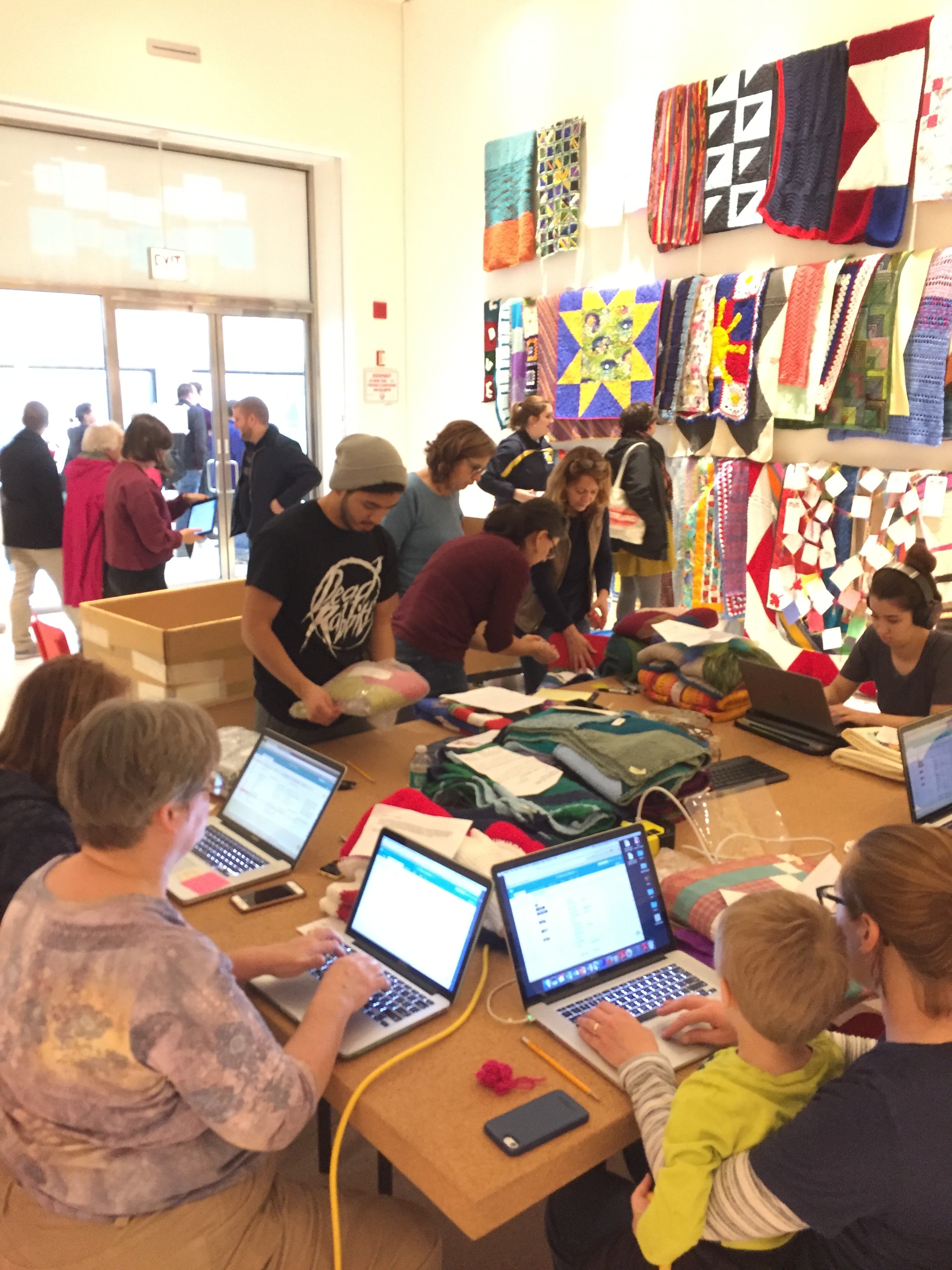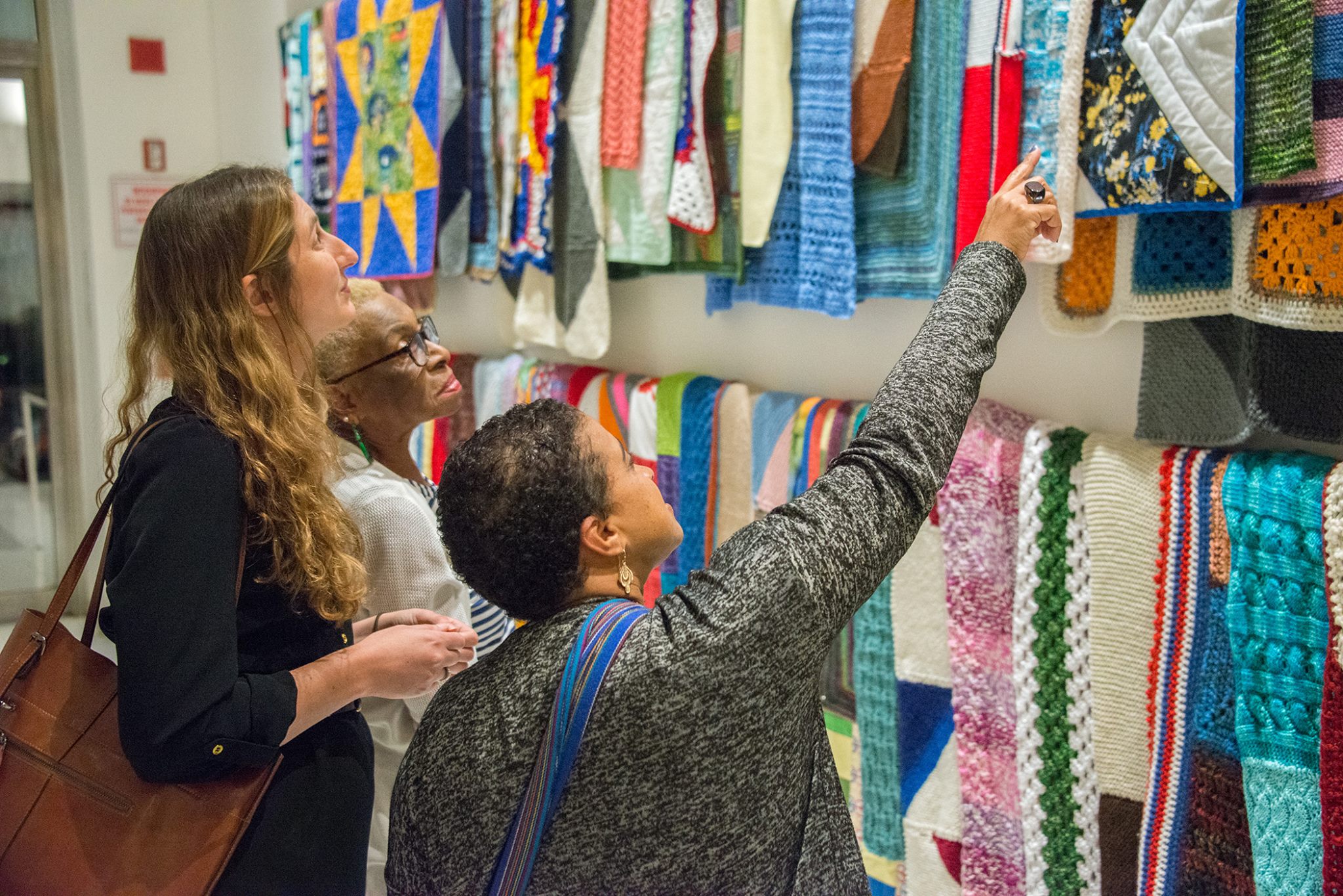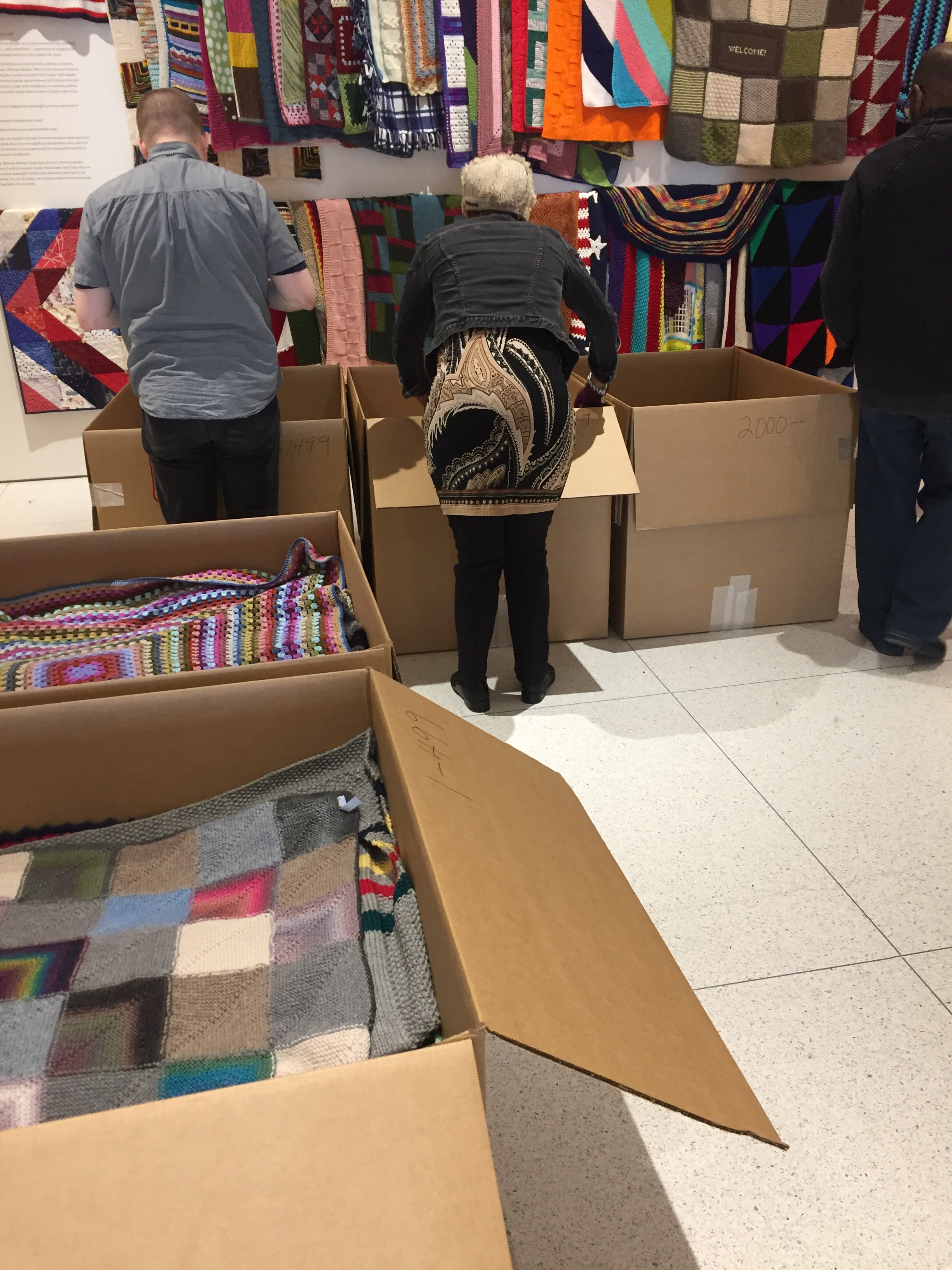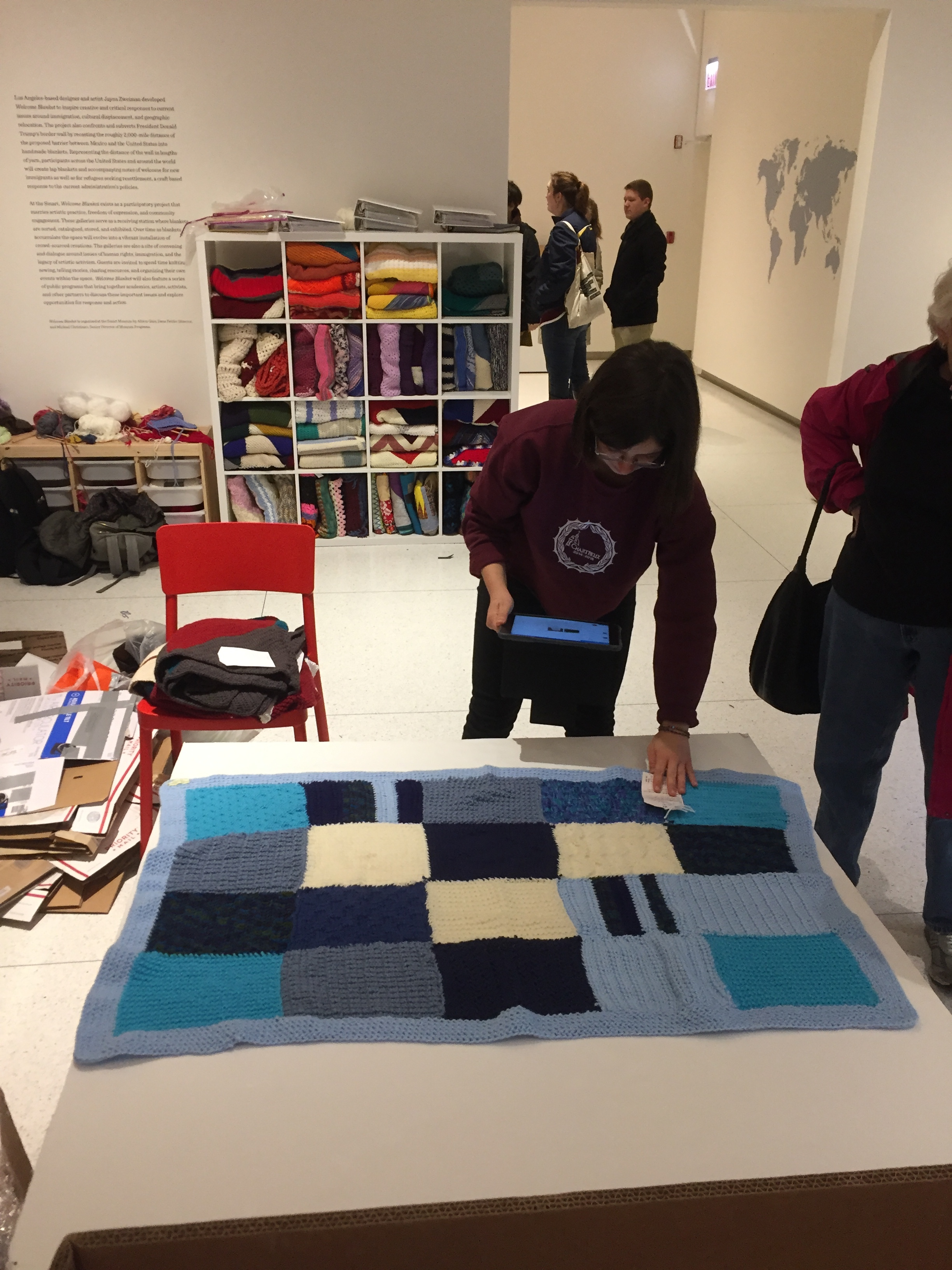 As part of the Smart programming, Jayna Zweiman was invited to have a conversation with Judy Chicago that was moderated by Alison Gass, Director of the Smart.
Want to check out the Welcome Blankets delivered to the Smart? Check them out:
Fuller Craft Museum, 2018
Fuller Craft was the third host of Welcome Blanket. The Fuller had representation from all 50 states!
Here's the exhibition announcement from the Fuller:
After these shows close, they are distributed to refugee resettlement agencies who then gifts them to our newest neighbors. For more, check out Where do the Welcome Blankets go?
Smart Museum of Art (2017)
MODA (Museum of Design Atlanta) (2018)
Casa Michoacán (2018)
University of Chicago LAB School (2018)
Fuller Museum (2019)